On 16 December 1871, a group of 25 American sailors – under the cover of night – attempted to break into Cockatoo Island's Biloela Reformatory. Established earlier that year, the reformatory housed young women who had broken the law.
The sailors were attached to the American war steamer USS St. Mary's, moored at Fitzroy Dock for repairs. At around 9pm, to avoid detection, the men exited the ships via the port holes. They lowered themselves to the ground using ropes and quietly made their way to the Reformatory on the upper island.  
Despite their stealth, the actions of the sailors did not escape the notice of their superior. Captain Harris had been getting some air on the deck of the St Mary's when he observed the men sneaking towards the reformatory. Realising their intentions, he summoned his officers, and ordered them to grab their sidearms and pursue the unscrupulous men.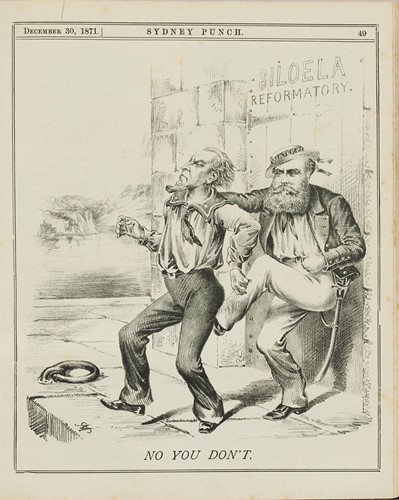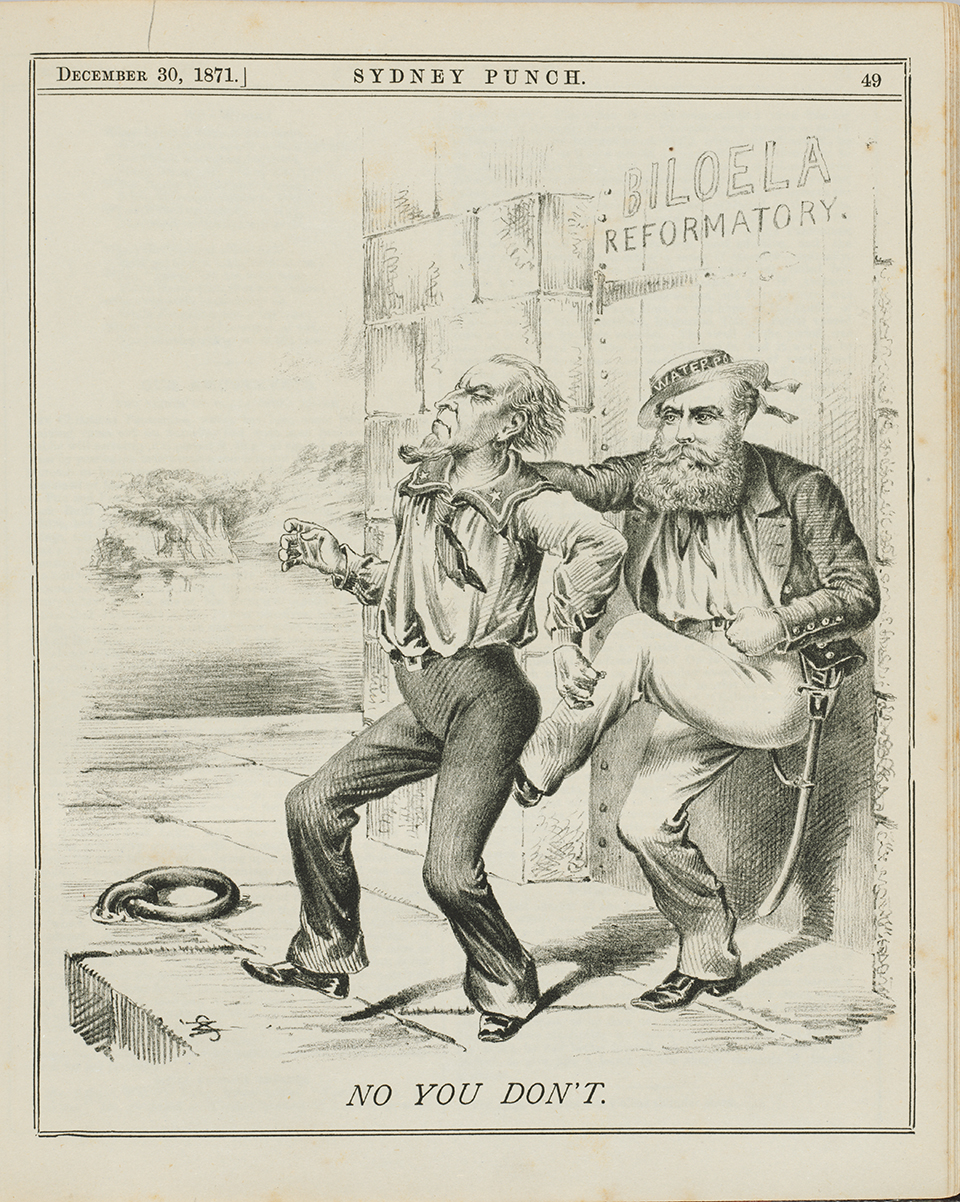 When the sailors reached the gates of the reformatory, they were detained by a water police constable. The lawman has been dispatched to the reformatory by the Water Police Magistrate, who lived on the island and had suspected something foul was afoot that evening.
Unfortunately, the constable failed to deter the sailors. Although a few were tempted to turn back, they were soon compelled by their companions to push on. Realising they would be unable to enter the reformatory via the gates, they resolved to crawl under the fence.
As the sailors were breaking into the reformatory, Captain Harris and his officers arrived at the scene. Aided by the water police, they arrested and put in chains eighteen of the ne'er-do-wells, including a seaman who sustained multiple cutlass wounds.  
Newspaper reports indicated that if Captain Harris hadn't reacted quickly and raised the alarm, violence would have been committed at the reformatory. Whereas Captain Harris was painted as a chivalrous figure by the media, the young women could not escape the reformatory's poor reputation. They were reported to have behaved in a 'riotous manner' and a few of them were placed in separate cells on the island for 'unbecoming' behaviour.  
References
The Sydney Morning Herald, Wednesday 20 December 1871, page 4
The Sydney Morning Herald, Monday 22 January 1872, page 3
The Mount Alexander Mail, Wednesday 27 December 1871, page 2
Image: Sydney Punch, December 30, 1871, p 49, State Library of New South Wales [ML QA827/S]
Article was originally published on 29 May 2020.