Francis Greenway was born near Bristol, England in 1777 to a family of builders, stonemasons and architects. As an adult, Greenway set up an architecture firm in Bristol and had a promising career until the business went bankrupt. In March 1812, he was found guilty of forgery and was sentenced to death, which was later commuted to transportation for fourteen years. Greenway arrived as a convict in Sydney in February 1814 and was followed, a few months later, by his wife Mary and three children.
Due to his profession, Greenway was afforded an amount of freedom as a convict and soon established an architecture practice in George Street, Sydney and, by December 1814, was advertising his services in the Sydney Gazette. On arrival in the colony, Greenway had presented letters of recommendation and a portfolio of his work to the Governor of NSW, Lachlan Macquarie. Consequently, in 1815, Macquarie engaged Greenway to report on the building of the Rum Hospital. Greenway was critical of the building techniques and design, and the builders were required to make extensive alterations.
Greenway was granted a ticket of leave and, in March 1816, Macquarie, appointed him as the colony's civil architect and assistant engineer. Greenway's first commission was to design a lighthouse at South Head. Governor Macquarie was so pleased with the stonework of the building, he granted Greenway conditional emancipation in 1817. Macquarie Lighthouse was completed in November 1818.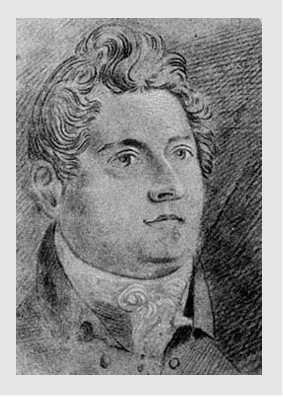 By 1819, Greenway had made many enemies, had fallen out with Macquarie, and many of his building projects were cancelled by John Thomas Bigge. Commissioner of the Colonial Office, Bigge had been sent from England to review the affairs of the colony. Macquarie's successor as Governor, Sir Thomas Brisbane, maintained Greenway in his position but imposed restrictions on his activities. Greenway was eventually dismissed from his position in 1822.
Greenway continued in private practice as an architect, but his financial situation was strained. Although he had received a grant of 800 acres of land on the Hunter River from Macquarie, he claimed £11,000 in fees from the Government, which he never received. Greenway's wife opened a school for girls to try and improve the family's financial situation. Greenway had five sons and two daughters.
Greenway died in 1837 at his property on the Hunter River and was buried in East Maitland, where there is no marker on his grave. His legacy is his buildings, which are a testament to his creativity. Many buildings that are still standing in New South Wales today, including St James Church on King Street, were designed by him.
References
Herman, Morton, 1966 Francis Greenway. Australian Diction of Biography, Volume 1 (MUP) 1966.
Sydney Library. Francis Greenway: convict architect.
Image credit: Francis Greenway. Source State Library NSW. Copyright expired.
Article was originally published on 29 April 2020.