Before we unveil Rob's top picks, we'd like to take this opportunity to thank all our amazing rangers for protecting our heritage destinations and ensuring visitors have a safe and enjoyable experience.
Happy World Ranger Day – and enjoy the views!
1. Biloela Lawn at Cockatoo Island / Wareamah
Rob's first recommendation takes us to historic Cockatoo Island, where a series of iconic landmarks – built from sandstone and stone – provide a window into the past . Ascend to Biloela Lawn on the upper island to discover panoramic views of Sydney Harbour. Here you can enjoy a picnic on the grass while you watch Sydney's iconic cityscape. Don't feel like packing your own lunch? Head to one of our family-friendly cafes to pick up a hot meal to enjoy on the go.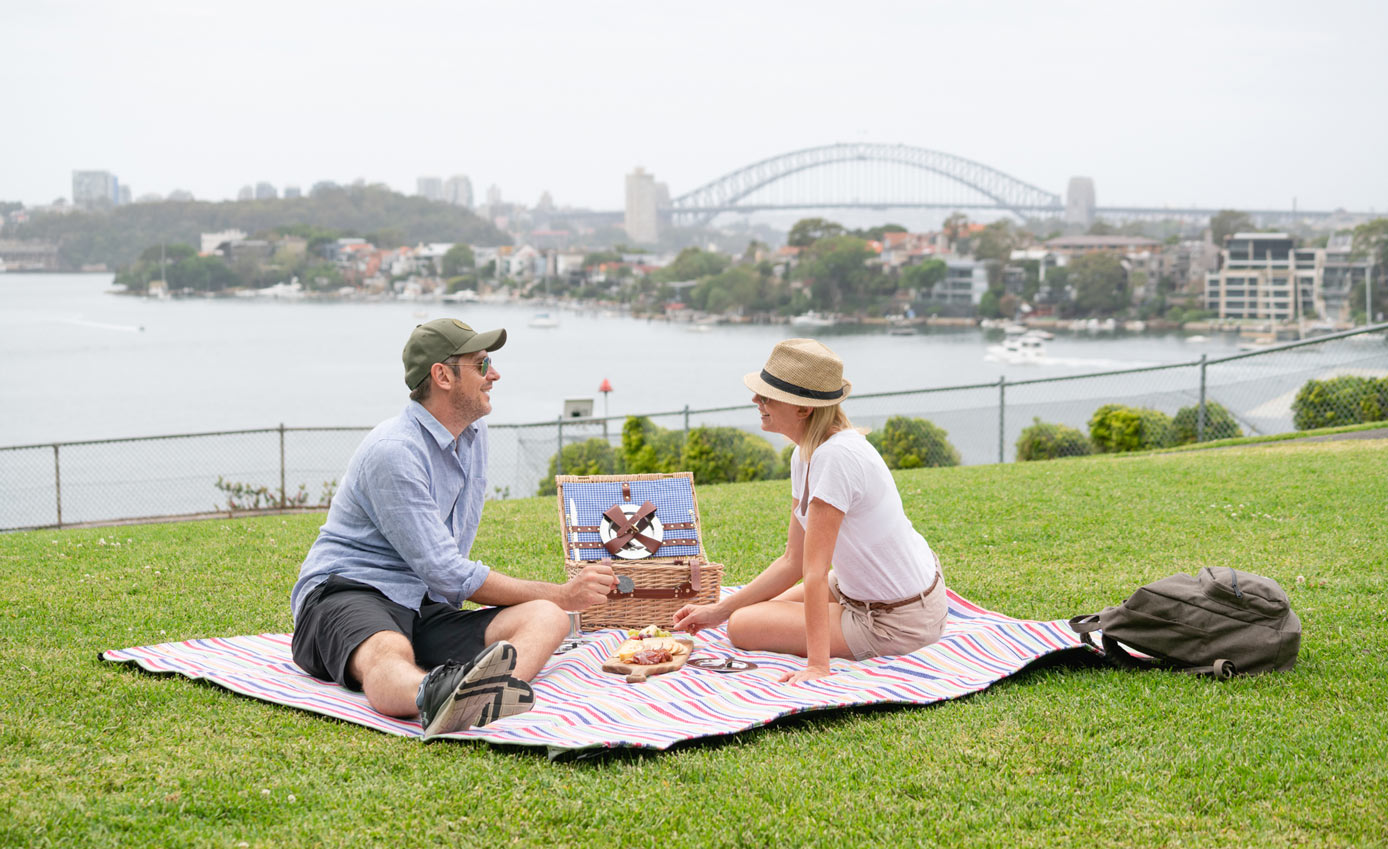 2. Memorial Lawn at North Head Sanctuary (Manly)
Next, venture to North Head Sanctuary, a coastal parkland in Manly on Sydney's Northern Beaches. As you explore the parkland's tranquil trails, keep an eye out for Memorial Lawn, located at the entrance to Australia's Memorial Walk. Grab a takeaway coffee or meal from local Bella Vista Café and enjoy the sweeping views of Sydney Harbour. Once you've finished taking in the view, why not embark on Australia's Memorial Walk and reflect on major conflict periods in Australian history?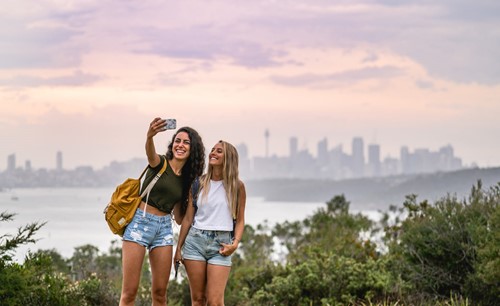 3. Georges Head Lookout at Georges Heights (Headland Park, Mosman)
The final destination on Rob's list leads us to the breathtaking Georges Head Lookout at Georges Heights in Headland Park, Mosman. Here, you will find an awe-inspiring vantage point of Sydney Harbour and the Pacific Ocean, shaded lawn, historic gun emplacements and an elegant sandstone platform designed by award-winning architect Richard Leplastrier. Ideal for a picnic with family and friends, Georges Head Lookout should be at the top of your lookout bucket list! And did we mention it's located alongside a historic high tea venue? Say no more!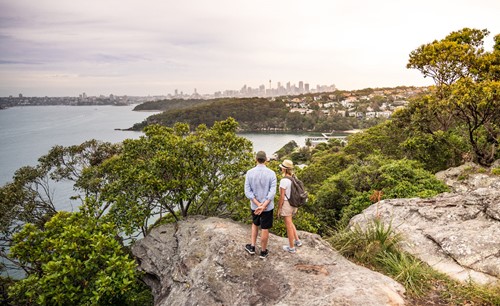 Want to experience these breathtaking lookouts for yourself? Plan your trip here.