Two years after the prison at Cockatoo Island closed in 1869, it reopened as an industrial training school and reformatory for girls and boys. The girls were housed in the buildings of the former penal establishment whereas the boys lived aboard a succession of ships moored off the island.
One of these ships was named Sabraon and its youthful occupants were placed in a training scheme that equipped them nautical skills as well as an education in standard curriculum subjects. A notable boy placed in this scheme was Barney Kieran.
Born in 1886, Bernard Bede "Barney" Kieran was the youngest of six children and, when he was very young, his father was killed in a railway accident. By 13, he'd become a delinquent who refused to attend school and roamed the streets at night.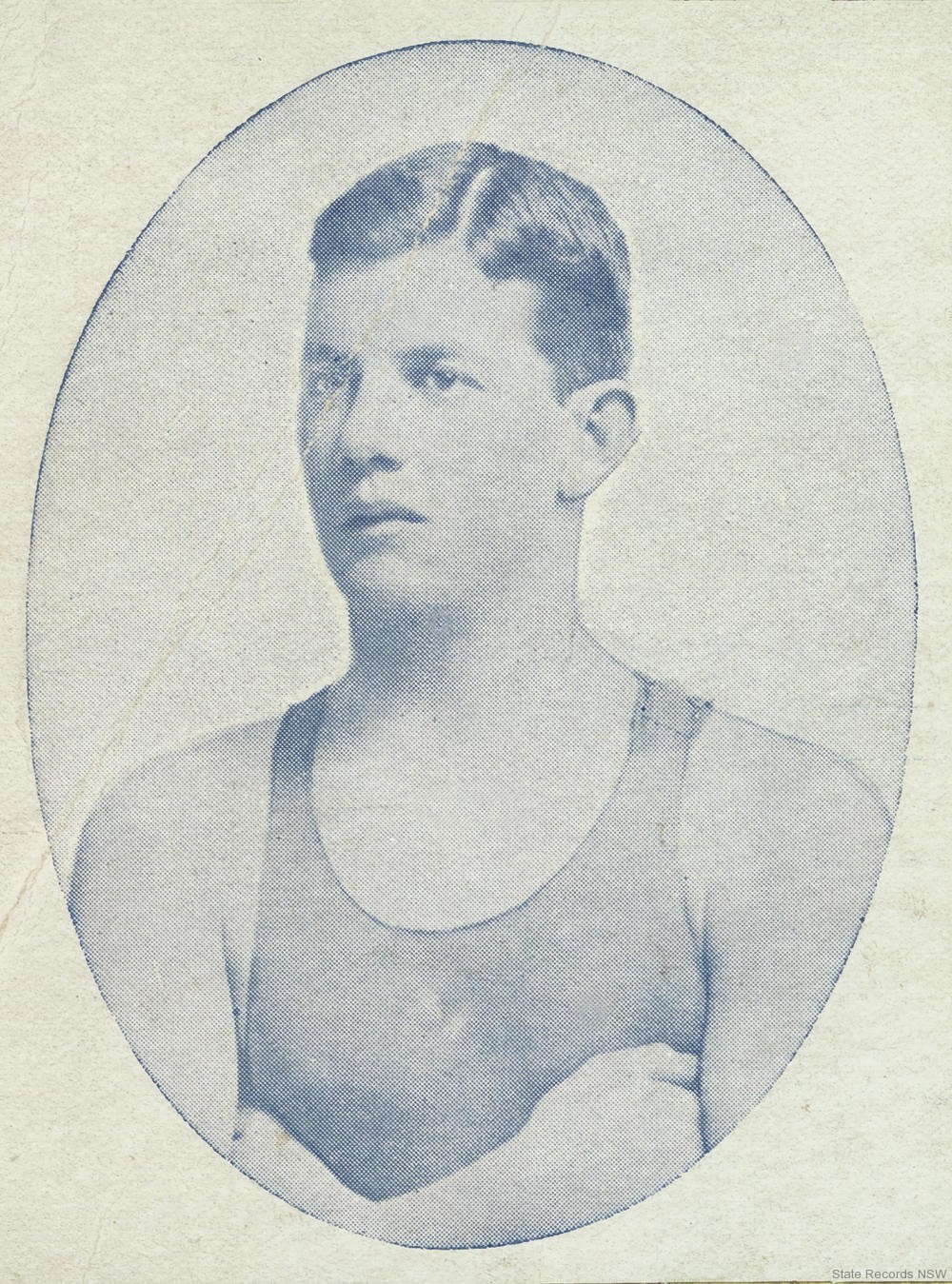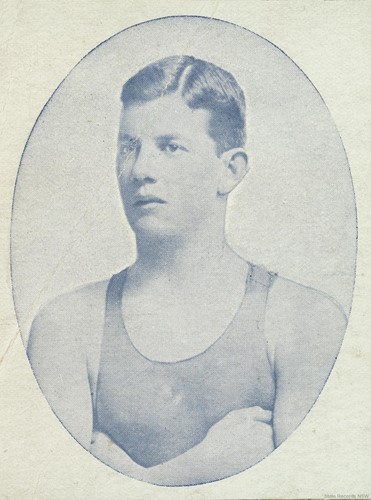 Having little control over her son, Barney's mother made the decision in 1900 to commit him to the training scheme on Sabraon. Fortunately, Barney took advantage of the opportunities afforded him aboard the ship and he was actively encouraged by his mentor, W. Hilton Mitchell, to pursue swimming.
Barney's swimming career began in 1904 and, rumour has it, his first training facility was the Sutherland Dock on Cockatoo Island. At over 200 yards in length, the dock was ideal for Barney's training. In addition to becoming a NSW champion, he achieved world record times for 200, 300, 400, 500 and 1000 yard swims as well as the mile event, which he completed in a jaw-dropping time of 23 minutes and 16.8 seconds!
Sadly, Barney's swimming career ended prematurely. He died in Brisbane on 22 December 1905, following an appendix operation, at the age of 19. He is buried in the Gore Hill cemetery in North Sydney.
References
Sydney Harbour Federation Trust, The Story of Cockatoo Island, 2004
wikipedia.org/wiki/Bernard_Kieran
gallery.records.nsw.gov.au/index.php/galleries/people-of-interest/bernard-bede-barney-kieran/
adb.anu.edu.au/biography/kieran-bernard-bede-6951
Image: Barney Kieran, close-up photo from memorial concert invitation, NRS 3905 [8/1753.1]
Article was originally published on 13 May 2020.