The son of a Church of England clergyman, Ormsby was born in County Roscommon, Ireland in 1798. He served with Baronial Police and later the Royal Irish Constabulary before moving to Sydney with his family in the late 1830s.
In 1840, Ormsby arrived at Norfolk Island to commence an appointment as both the Assistant Superintendent and Magistrate of the penal establishment. He was also made Superintendent of Agriculture, a position he used for personal gain. This did not pass the notice of the island's Protestant chaplain who noted, in one of his diary entries, that Ormsby's proclivity for distilling spirits from sugar cane could have "fearful consequences".
Ormsby was also known to have clashed with Alexander Maconochie, the Governor of Norfolk Island. Whereas Maconochie held enlightened views regarding the treatment of prisoners, Ormsby's views were decidedly more traditional.
Ormsby's short-lived tenure at Norfolk Island ended after he was put on trial for arranging the culling of sheep by convicts. Although acquitted of the charges, Ormsby was found morally guilty by Maconochie and permanently stood down from his positions.
Private fiefdom
Despite stirring up controversy, when Ormsby arrived back in Sydney, the Sydney Herald claimed that Norfolk Island was a utopia for convicts. Further, the Governor of NSW, George Gipps, appointed him the Superintendent of Cockatoo Island, commencing 1 October 1841.
Nevertheless, Gipps was critical of Ormsby's behavior in undermining Maconochie and resolved to keep a tight leash on him. Consequently, Ormsby was forbidden from interfering with the military guard, made to take directions from the Principal Superintendent of Convicts and the Royal Engineer, and only permitted to leave the island twice a year – with Gipps' approval – for private business.
Despite these restrictions, Ormsby managed to uphold his traditional ideas about disciplining prisoners. This included building solitary confinement cells and employing leg irons and the cat-of-nine-tails to keep the island's convicts in line.
When Sir Charles Fitzroy superseded Gipps as Governor in 1846, Ormsby gained complete control of Cockatoo Island and treated it as his private fiefdom. He began selecting favourites from amongst the convicts and had discretion to grant them privileges. Known for his wild temper, he earned the nicknamed 'Stormsby'.
In 1849, Edward Deas Thomson – the Colonial Secretary of NSW – launched a private investigation into Cockatoo Island, which revealed Ormsby had been running private enterprises. This included keeping 400 pigs, poultry and goats fed from prisoner rations and using convict labour to grow cabbages. In addition to pork and eggs, he had been selling up to 40,000 cabbages per year.
Private enterprises
Ormsby was also accused of keeping more than the assigned number of convicts as personal servants and using the prison guard boat for personal use and pleasure. Ormsby was reprimanded over the findings of the investigation. His livestock was confiscated, as was his boat, and he was forbidden from trading.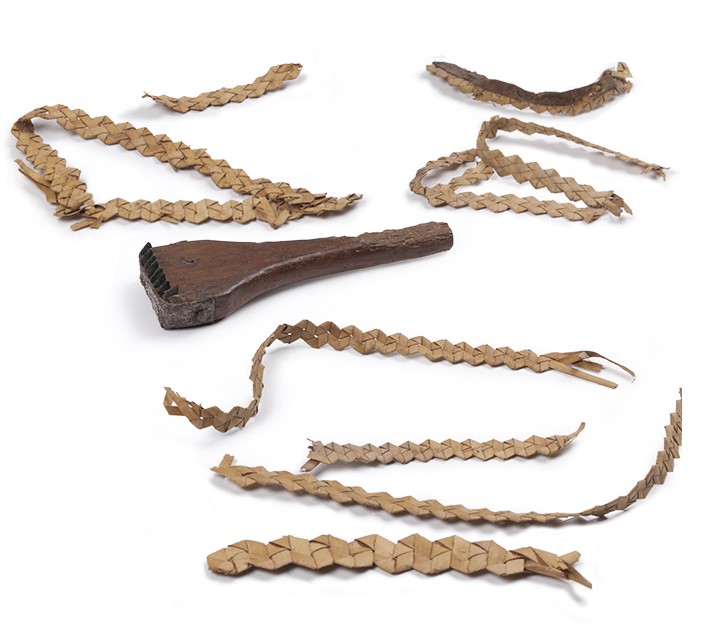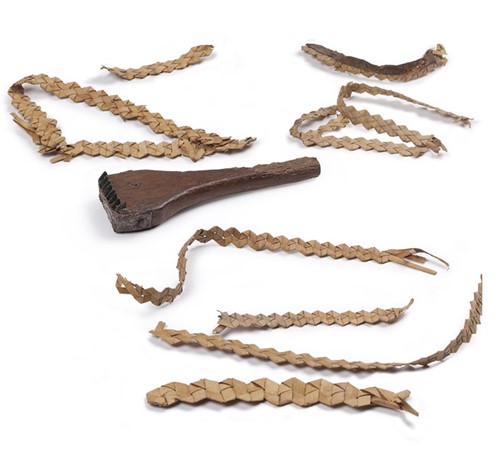 One of the illicit industries supported by Ormsby on Cockatoo Island was the manufacture of cabbage tree hats. Ormsby acquired cabbage tree leaves from a Sydney supplier, put convicts to work on making the hats and then sold the finished articles to the same supplier.
Convict overseer, John Massey, was granted leave from Cockatoo Island every weekend to sell the hats, and the convict who made the headwear received a cut of the profits, which they spent on tea, sugar, coffee, tobacco and other luxuries,
The final inquiry
In 1857, Henry Parkes, editor of the Empire newspaper, commenced a media campaign to encourage a government investigation into the management of Cockatoo Island. The resulting inquiry – the fifth and final during Ormsby's reign as Superintendent – revealed widespread corruption and illegal undertakings. These included the pervasiveness of alcohol and other contraband, convict boxing matches, and the poor discipline of prisoners.
Despite having 26 charges brought against him, Ormsby was permitted to temporarily remain Superintendent until a replacement was appointed. On 1 August 1859, Gother Kerr Mann – already the Engineer-in-Chief of Cockatoo Island, succeeded Ormsby as Superintendent. In 1868, Ormsby died at Millers Point of apoplexy, aged 70.
References
The Evening News, Saturday 4 August 1900, page 9.
Castrique, Sue, (2014) Under the Colony's Eye. Gentlemen and convict on Cockatoo Island 1839-1869. Anchor Books Australia
Image: Cabbage-tree hat sennets or woven leaf fragments and leaf shredder. Hyde Park Barracks Archaeology Collection, Sydney Living Museums, Photograph (c) Jamie North
Article was originally published on 2 September 2020.