Joseph has been an active member of the Board since 2016, having been re-appointed on three occasions, and the Chair since 2018. Under Joseph's leadership, the Harbour Trust has gone through a period of significant transformation following the Independent Review, which moved the Harbour Trust from a transitional entity to permanent custodians of our historical harbour sites.
As the Harbour Trust moves to the next phase in its life, focussing on the master planning for two of its biggest sites, Cockatoo Island / Wareamah and North Head Sanctuary, and with capital funding announced to support urgent maintenance, Joseph believes it is the right time for a new Chair to lead the Harbour Trust's governance over the medium to long term.
Joseph Carrozzi said, 'It is always an honour to serve the community, and this has been a tremendous honour and privilege. I look forward to watching and supporting the Harbour Trust as it continues its important mandate.'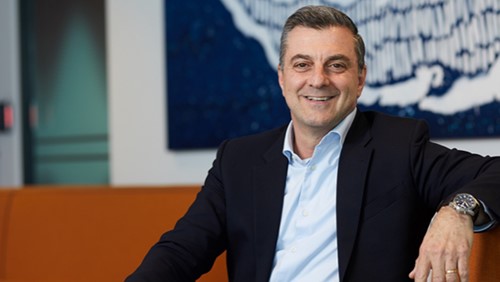 Janet Carding, Executive Director of the Harbour Trust said, 'I would like to thank Joseph for his leadership as the Chair of the Harbour Trust, and the firm foundation he has established for us to build from. He has been a tremendous support to me personally, as I have got to know the organisation over the last two years, and he will be a tough act to follow. All of us at the Harbour Trust will miss him, but know he will continue to be one of our supporters.'
The upcoming Board Meeting in Public on Thursday 15 June will be an opportunity for the Harbour Trust to thank Joseph for his contribution to the Harbour Trust. We welcome the community to join us for light refreshments at the conclusion of the meeting.
The appointment of a new Chair will be made by the Hon Tanya Plibersek MP, Minister for the Environment and Water, with the process commencing shortly.